In this article, we will see the best crypto exchanges in the UK based on different factors. We know that Cryptocurrency trading is a worldwide trend, but not all exchanges facilitate crypto trading.
Here, we'll specifically look at the United Kingdom and explore the best cryptocurrency exchanges in the UK. We've considered the needs of various types of crypto investors, whether they are long-term holders, active traders, or altcoin enthusiasts.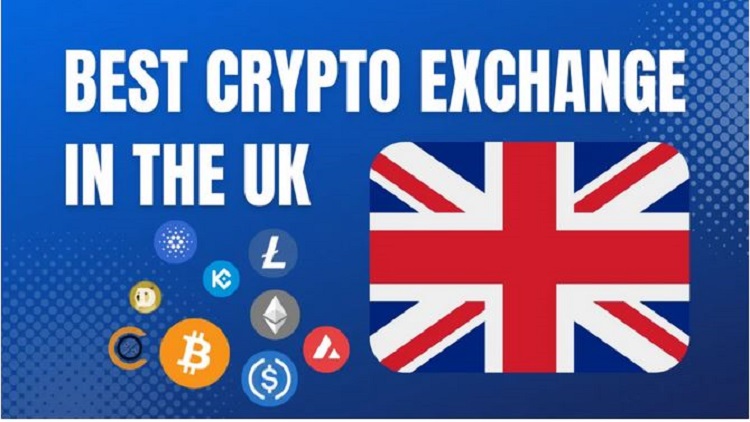 However, it's important to mention that the UK's financial regulator, the FCA (Financial Conduct Authority), has prohibited the offering of cryptocurrency-based derivatives products to retail customers in the UK. This ban covers trading products like futures, options, and CFDs. These are the best crypto exchanges in the UK.
eToro
eToro is a popular trading platform for trading stocks, foreign currencies, commodities, and cryptocurrencies.
The big giant platform eToro offers a lot of cryptocurrencies like Bitcoin, Ethereum, Dogecoin, XRP, BNB, Cardano, and more. But eToro's fees are relatively high, with a 1% fee when you buy or sell crypto. Many crypto exchanges have much lower fees.
eToro can be a good choice for trading cryptocurrency, especially if you also want to trade stocks and manage all your trading and investing in one place. eToro's standout feature is "social trading," which lets you automatically follow experienced traders' moves.
But remember, if you're in the UK, you can't make short bets on cryptocurrencies using eToro. UK regulations don't allow retail customers to use CFDs for shorting on eToro, which is how it's done on the platform.
Pros
Quick deposits with a UK debit/credit card or e-wallet.
Affordable deposit and trading costs.
Cons
0.5% fee on GBP deposits, except when using the eToro Money crypto wallet.
Kraken
Kraken is a well-respected crypto exchange that has been working smoothly since 2013. It has never had a security problem with its users' money.
You can put your British pounds into Kraken using various payment methods like SWIFT, FPS/BACS, PayPal, and CHAPS. They also have different crypto options you can exchange directly with the pound.
Kraken is a good choice because it's a trusted exchange with strong security and a wide selection of cryptocurrencies. It doesn't have the most unknown digital currencies, but it does offer more than 200 different crypto assets, which should be enough for most traders.
In our opinion, Kraken is the top choice for UK customers. However, remember that UK users on Kraken can't use the Opt-In Rewards or trade futures. They also can't deposit or trade the privacy coin Monero.
Pros
Opportunities for staking.
The diverse selection of fiat currencies.
Cons
Limited asset selection compared to certain competitors.
Coinbase
Coinbase is a big crypto exchange that's been working since 2012. Just like Kraken, it's really good at keeping its customers' money safe. It's been helping people in the UK since 2015.
Coinbase lists over 240 different cryptocurrencies, and you can put your British pounds into your Coinbase account using Faster Payments Service (FPS).
You can also get a special Coinbase Card, which lets you use cryptocurrency like regular money wherever Visa is accepted.
Coinbase and Kraken are pretty similar, but there's a small difference. Coinbase charges a bit more for people who don't trade a lot. On Coinbase, the fees for taking action start at 0.6%, while Kraken's initial fee is just 0.16%.
If you want to buy crypto and keep it for a long time, Coinbase is great because it's reliable. But if you want to trade crypto a lot, there are cheaper options than Coinbase.
Pros
Buy crypto with a UK debit card.
Trade over 250 different cryptocurrencies.
Cons
The debit card fee is nearly 4%.
Binance
This is the largest cryptocurrency exchange in the world, and it offers a wide range of features.
Binance lists more than 350 different cryptocurrencies, so it's suitable for all kinds of cryptocurrency traders. Whether you want to trade the most popular coins or explore the markets for lesser-known ones, Binance has you covered.
On Binance, you can find various tools to help with your cryptocurrency trading and investing. For example, you can grow your crypto holdings through services like staking and lending.
If you have BNB tokens, you can earn more by staking them or buying tokens from upcoming projects on Binance Launchpad.
However, it's important to note that Binance is not regulated in the UK, and you can't deposit British pounds or trade futures on the platform.
UK customers can use Binance through a process called "reverse solicitation." If you're looking for a crypto-to-crypto exchange, Binance is still one of the top choices available in the market.
Pros
A top choice for active traders in the UK.
Offers near-instant UK bank transfers with a $1 fee.
Cons
UK residents don't have access to many of Binance's crypto markets.
Huobi
Huobi is a global exchange that's gaining popularity among UK investors. One of the main reasons for this is that Huobi lists more than 500 different cryptocurrencies.
This is great for investors who want to buy less well-known cryptocurrencies or new projects. Plus, Huobi has competitive fees, starting at just 0.2%.
If you hold a minimum amount of Huobi Tokens, you can get even lower fees. Huobi also allows UK investors to buy cryptocurrencies instantly with a debit card.
However, this option is available for only a few cryptocurrencies like Bitcoin, Ethereum, XRP, and Tether. Similar to OKX, Huobi doesn't publicly disclose its debit card fees.
Pros
Offers DeFi features like interest accounts.
Has a security fund of 20,000 BTC.
Cons
Debit card fee information is not disclosed.
Crypto.com
Crypto.com is a major player in the cryptocurrency world, offering a platform for trading and investing in crypto. It also has features like an NFT marketplace, derivatives trading, and a way to earn money with crypto called Crypto.com Earn.
The good news for UK customers is that Crypto.com has approval from the UK's regulator, the FCA, to operate as a crypto asset business.
One of the standout things about Crypto.com is its Visa card. With this card, you can use your cryptocurrency to purchase wherever Visa is accepted. Plus, depending on the type of card you have, you can earn crypto rewards for your spending (these rewards are paid in the CRO token).
However, some of Crypto.com's best features are only available to people who hold CRO, which may not be ideal for everyone. If you already plan to have CRO, Crypto.com is a great choice.
But buying a CRO to get access to these premium features might not be a good idea, as cryptocurrency prices can be very volatile, and the value of a CRO could drop, potentially canceling out any benefits you gain from holding it.
Pros
You can deposit GBP through a bank transfer.
It also accepts Visa and MasterCard.
Cons
The debit card fee is 2.99%.
OKX
If you're in the UK and looking for an alternative to Binance, OKX is a good option. It's quite similar to Binance in what it offers. Just like Binance, OKX lists a large number of cryptocurrencies, with over 330 different coins available at the moment.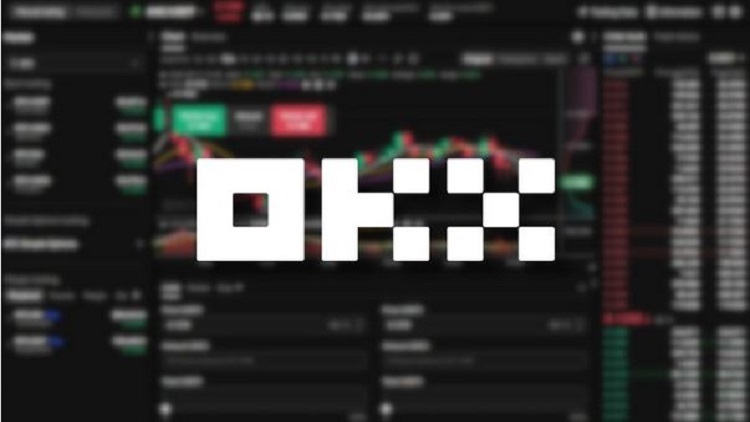 Apart from its regular cryptocurrency trading, OKX has a wide range of products for people who trade and invest in cryptocurrencies. This includes things like copy trading, ways to earn money passively with crypto, trading bots, and services for big investors.
However, it's important to know that OKX doesn't offer certain financial products like futures contracts in the UK. Also, you can't put your British pounds into the exchange, so it's best for those who already own some cryptocurrency.
One standout feature of OKX is its Web3 Wallet, which helps you manage and keep track of your cryptocurrency investments across various blockchain platforms. If you often use decentralized exchanges (DEXes), DeFi protocols, and NFT marketplaces, OKX could be a great choice for you.
Pros
Trade cryptocurrencies with a minimal 0.1% fee per transaction.
Purchase with a debit card for as low as $9.
Cons
Debit card charges are undisclosed.
KuCoin
KuCoin is a well-known cryptocurrency exchange that's famous for offering a wide variety of different cryptocurrencies. It has more than 650 different cryptocurrencies available for trading. This makes it a great choice for people who like to trade less popular cryptocurrencies.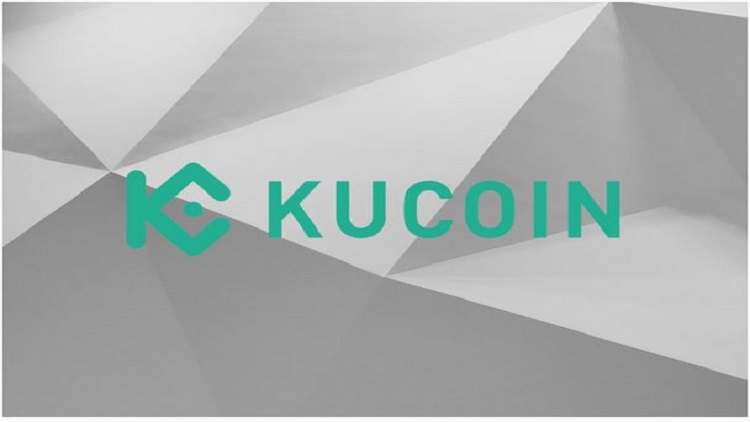 Just like Binance and OKX, KuCoin offers various tools for cryptocurrency traders beyond the basic trading features. They also provide cryptocurrency futures, but it's important to note that crypto futures aren't allowed in the UK, so you might not be able to use them.
KuCoin has recently introduced a "Beginner Zone" to help new users get started with crypto and earn rewards as they learn.
In the past, KuCoin didn't require identity verification, but they have now updated their policies to align with industry standards. If you want to trade on KuCoin, you'll need to complete a KYC (Know Your Customer) process. Additionally, remember that you can't deposit British pounds into your KuCoin account.
Pros
Low trading fees
Helpful customer support
Cons
Gemini
Gemini, even though it has high fees, is considered one of the top crypto exchanges in the UK because of its strong security and trustworthiness.
This US-based exchange entered the UK market in 2020 and is still a popular choice for long-term investors. Gemini is well-regulated and has robust security measures in place to protect investors' funds.
Gemini takes security seriously with features like crypto-insurance, SOC certifications, two-factor authentication, multi-sig protections, and cold storage to keep your investments safe.
In terms of fees, they charge 3.49% for debit card payments, 2.50% when you use PayPal to buy Bitcoin in the UK, and a standard trading commission of 1.49% for UK investors.
Pros
Utilizes best-in-class security protocols.
Supports payment via debit cards and PayPal.
Cons
Cash App
Cash App is a choice for UK crypto investors, but it's important to note that it only offers Bitcoin. If you want to invest in other cryptocurrencies, you should consider the other exchanges mentioned in this article.
If you're looking for a payment app and also want to invest in Bitcoin, Cash App can be a good option. It even supports the Lightning Network, which lets you send Bitcoin to other users without transaction fees.
Another interesting thing about Cash App is that you can set it up to convert a portion of any direct deposit you receive into Bitcoin. This is a gradual way to accumulate Bitcoin without trying to predict the market.
Pros
Near-instant transfers to other Cash App users.
Send or receive payments free of charge (within 1-3 business days).
Cons
Cash App lacks FDIC insurance, even though it offers advanced investment features.
FAQs
Which crypto exchange is best in the UK?
eToro, a secure and cost-effective cryptocurrency exchange in the UK, offers 70+ cryptocurrencies. It's FCA-regulated and supports payments via debit/credit cards, bank transfers, and e-wallets.
What crypto exchange has the lowest fees?
After assessing numerous UK crypto exchanges, eToro emerges as the most cost-effective option. Deposits in GBP using a debit card incur a mere 0.5% fee, and all supported coins have a fixed 1% commission.
Where can I buy Bitcoin and crypto in the UK?
UK investors can purchase Bitcoin and various cryptocurrencies through online exchanges or brokers. eToro, a FCA-regulated platform, allows UK investors to acquire 70+ cryptocurrencies using a debit card or e-wallet.
What is the most reputable crypto exchange?
The most reputable crypto exchanges catering to UK clients are eToro and Coinbase. Of the two, eToro is the preferred choice due to its significantly lower fees.
Final Words
It's crucial to understand that all cryptocurrency exchanges are different. They have varying transaction requirements and offer different features. What's the best choice for one person may not be ideal for someone else.
To start using the top cryptocurrency exchange in the UK, you should assess how well each platform aligns with your long-term investment goals, budget, and other requirements. This can be done by comparing their features, fees, advantages, and disadvantages.
This marks the conclusion of our comprehensive guide to the best cryptocurrency exchanges in the UK. We hope you found this information helpful.