In this BestChange Exchange Review, we will discuss an overview of BestChange, its features, multi-crypto exchange review, its pros and cons, and whether BestChange is legit or safe.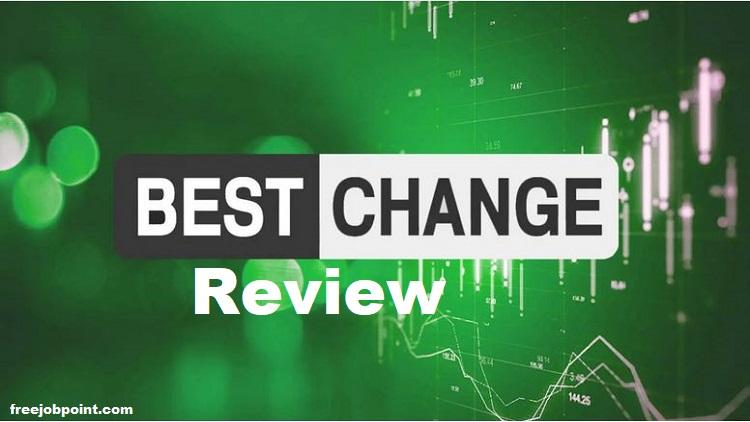 Overview
BestChange may not be the most well-known cryptocurrency trading platform, but it has many users and is currently in business since 2007. While having its headquarters in the United Arab Emirates (UAE), whoever from across the world can use it.
Its user-friendly trading platform allows traders to purchase cryptocurrency. It may be tough to discover a reputable smaller platform in a market full of affordable but unreliable exchanges.
BestChange defines itself as a platform that builds up data from multiple exchanges over operating as a separate exchange. It is a trustworthy cryptocurrency exchange provider that puts the needs of its users first.
More than 30,000 exchange pairings are available to you with registered providers. In addition to further usual methods like bank transfers, cash, or Visa/Mastercard, you can complete your transactions with e-payment platforms like PayPal, Advanced Cash, or Skrill. Stablecoins and cryptocurrencies are other options for your exchanges.
Features of BestChange Exchange
1. Notification
BestChange provides users with a notification option. You can take advantage of this option if the current exchange rate is not suitable for your needs. When a suitable rate becomes available, the platform will inform you according to the terms you select for your trade. You must provide your email address or contact information in order to access this feature.
2. Double Exchange
BestChange provides an extra unusual feature. Use this option if you have an urgent need for money and are unable to locate a suitable operator.
The system will select an exchange plan for you, providing two options for this process and utilizing a third currency to enable the transaction.
3. Exchange Calculator
By using the exchange calculator tool, you can find out exactly how much money you will get back for your cash from each operator.
It is also possible to calculate what amount of money you must transfer in order to gain a particular sum of money in the currency of your preference.
4. Inverse Exchange
Users can exchange different currencies in the "Give" and "Get" fields with this feature. It allows you to track the present status of the exchange market and quickly calculate a margin.
5. Feedback
You can choose to make opinions ask questions about the services, or comment on the monitoring services. You can report an issue in the service by completing an application if you get one.
Multi Crypto Exchange Integration
A wide range of cryptocurrency exchanges, including well-known ones like Binance, Kraken, Bitfinex, and Coinbase, are available to users of BestChange.
BestChange makes it simple for users to compare exchange rates and fees in real-time by providing a wide range of exchange platforms.
This allows users to choose carefully while trading with cryptocurrencies, assuring they receive the best offers and lowest fees.
Is BestChange Legit or Safe?
For getting good exchange rates, BestChange is the easiest and most secure tool. The company places a lot of value on verifying the validity of the digital currency exchangers it operates worldwide.
You can safely and legally do transactions with any of them because they have all been properly verified.
Pros and Cons of Bestchange Exchange
| Pros | Cons |
| --- | --- |
| – It looks for the best exchange rates for you. | -It would be good to have a mobile-friendly design. |
| – You can profit from the taps and the affiliate program. | – It would be useful to have a member zone with features for keeping notifications. |
| – It looks for the best exchange rates for you. | |
| – You are able to calculate the payment amount easily. | |
FAQs
What is Bestchange Exchange?
BestChange is a web-based business offering cryptocurrency exchanges, financial services, and information.
How does BestChange Exchange work?
Before using the BestChange platform, users have to choose which currency they wish to use and which money they already have.

There is a list of reliable exchange providers that connect with this exchange direction in the main interface. The best rates are always at the top of the list due to BestChange's regular updating.
Why do users choose BestChange?
More than 250 exchangers have created accounts on BestChange. It provides current information on commission costs and exchange rates from each of them. This allows for the process of choosing the best exchange rate on the market.
Is it possible to purchase cryptocurrencies directly through BestChange?
BestChange does not sell cryptocurrencies directly; instead, it works in money exchange. However, purchasing cryptocurrency can be an option with some listed exchange providers.
Conclusion
BestChange is a useful option, for those who swap currencies on a regular basis. Its review of both traditional currency and cryptocurrency is one of its biggest advantages. comparing and checking each price separately, users may now apply the website as a one-stop shop to locate the lowest possible deals.
In Conclusion, BestChange is a very helpful service for people who use cryptocurrencies for payments and money transfers because it allows for a large number of cryptocurrencies into fiat currency.
It provides the most affordable fees, a user-friendly format, an effortless process, successful withdrawal choices, and low fees. Your currency exchange experience is going to be simple and safe due to all of these factors.