In this guide, we will discuss How to reset the Kucoin Trading Password, what is Kucoin, about Kucoin trading password, and the steps of the Kucoin Trading Password.
About Kucoin Trading Password
The Kucoin trading password is an extra layer of protection on the Kucoin exchange. It is different from your login password and is necessary for doing important tasks like trading, pulling money from your account, and changing important settings.
When creating an account, users have the option to create this password; they can also add it later by looking into their security settings.
Its main function is to stop scams and ensure the only person who can make important changes to an account is the account holder.
What is Kucoin?
KuCoin is a popular cryptocurrency exchange platform that allows people to buy, sell, and trade various cryptocurrencies. It was launched in 2017 and is headquartered in Mahé, Seychelles.
KuCoin provides a wide range of cryptocurrencies for trading, making it a popular choice for individuals looking to invest in digital assets like Ethereum, Bitcoin, and many other altcoins.
KuCoin wants to provide customers in more than 185 countries throughout the world with a safe, reliable, and easy-to-use trading platform.
How to Reset Kucoin Trading Password?
Step 1: Sign into your Kucoin account and log in.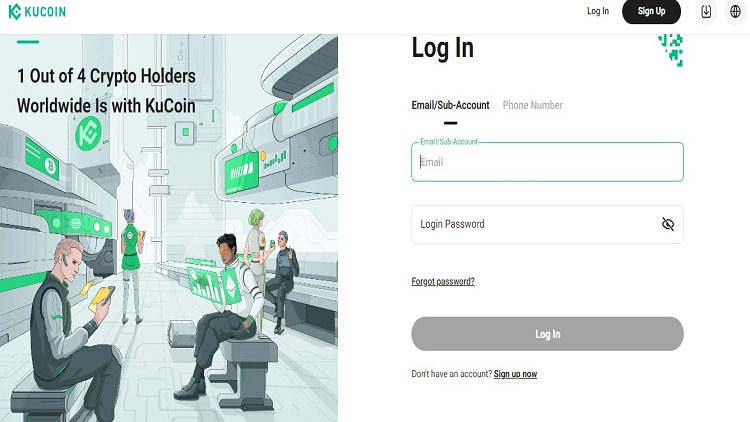 Step 2: Click on your profile by clicking on the picture top in the top right corner.
Step 3: From the menu, click on "Security".
Step 4: Click the "Trading Password" option within "Security" and select "Change."
Step 5:You can set up a new trade password on the next screen if you remember the old one.
Step 6: Select the option "Forgot Trading Password?" if you forgot it.
Step 7: KuCoin will help you through the process of proving your identity in order to reset your trade password. All you have to do is conform to the directions and supply the necessary personal data like a verification code.
Step 8: You can improve the security of your KuCoin account by creating a new trade password after your identity has been verified.
FAQs
What is KuCoin used for?
"You may buy, sell, and trade cryptocurrencies on KuCoin, a large cryptocurrency exchange. Additionally, it allows you to engage in higher levels of trading, such as futures, trades with leverage, and P2P (direct-to-person) trading."
Does KuCoin need KYC?
After registering, every new user has to go through the KYC process. This means that before users may use all of KuCoin's services, users will need to provide some documentation proving their identity and place of residence.
What is the minimum trading amount for KuCoin?
You can start purchasing Bitcoin on our P2P network, with just 1 USDT. With no trading fees, KuCoin P2P offers the best rates available in every cryptocurrency market.
What is a trading password?
For customers to use when managing electronic trades, the Trading Password is a one-time password (OTP). It usually ends after a set amount of time and is only usable for a single transaction at a time.
Conclusion
In conclusion, changing your Kucoin trading password is a simple process that secures your account. You can quickly and easily create a new trade password, confirm your identity, or change the platform's security settings just by following the instructions. we hope you will find the all answers to your queries.